Every Park Tells A Story.
Here's Mine…
Nearly every RV park and campground takes on a life of its own. Whether in the desert, mountains, along the coast, or nestled amongst the pines on a charming lake – every park tells a story.
Spending years traveling the country in a Class A motor coach, Andrew recognized that additional, quality RV parks were necessary and many existing ones were in need of updating.  Opportunity presented itself to work with a nationally recognized RV park and campground advisor.
As a consultant, Andrew counseled RV park operators, investors, developers and land owners providing expert advice in all aspects of RV park design, development, investment and operations.
As a highly acclaimed Sotheby's International Realty, Broker Associate, Andrew decided to merge years of experience marketing exceptional residential properties to include the acquisition and brokerage of RV parks and campgrounds nationwide.  He saw a need to effectively and dramatically present RV parks for sale like luxury estates, capturing their beauty through pictures and words.
Reliable consulting, innovative marketing programs, in-depth buyer services, "out of the box" thinking and a keen understanding of his client's needs contributes to their success.
Sotheby's Brand Essence
Every park tells a story.

What's yours? 

Let's Explore the possibilities together.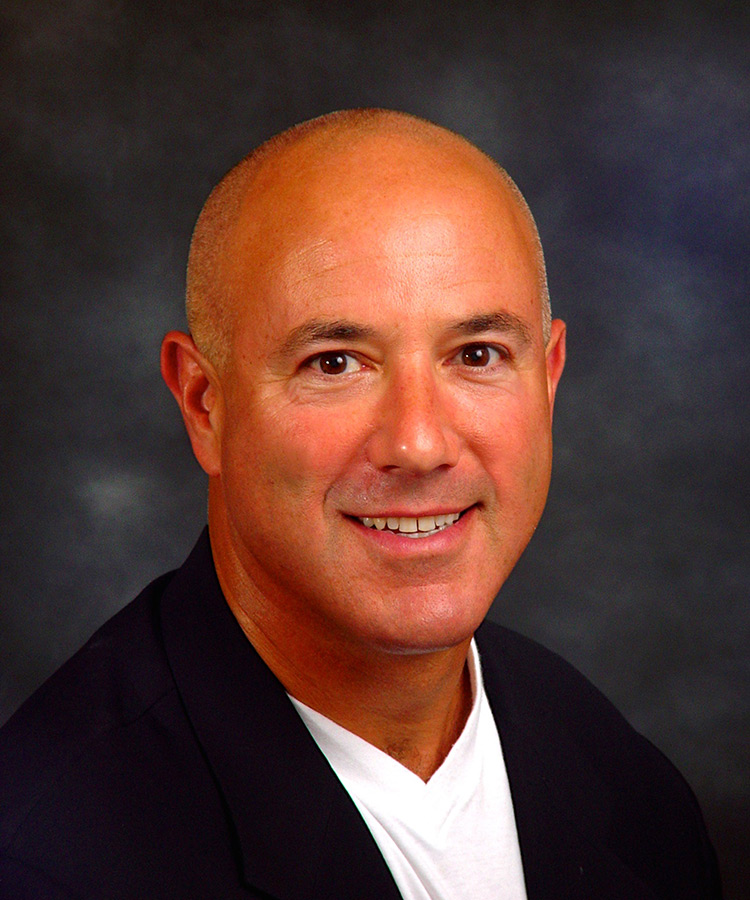 • We focus exclusively on the acquisition, brokerage and consulting for RV parks and campgrounds across North America.
• Relevant industry experience provides beneficial insight regarding acquisitions, disposition, land development, assemblage, market research and property marketing.
• Our clients include RV park owners and operators, as well as investors and developers.
Our Opportunity
When Considering The Future of Camping, The Future Is NOW!
• More physically active campers are changing the recreation landscape
• Hiking, biking, backpacking and adventure sports are increasing in popularity overall
• Fishing & hiking cross all generations, while sightseeing and visiting historic locations tend to skew towards older campers
• Privately owned, family oriented and amenity rich RV parks are found near popular destinations, major tourist routes, and metropolitan areas
• RV travelers seeking a resort atmosphere are attracted to parks with facilities such as golf courses, tennis courts, gourmet restaurants and health spas.
• More than 10 million households own an RV
• A typical owner is 48 years old, married, above average annual income, likely to own their own home and spend an average of 3-4 weeks annually camping
• Strong interest from ages 35-75. Most RVs are owned by the 35-54 age group
• Parks draw guests seasonal guests or vacationers 365 days of the year
• Half of parks nationwide are individually owned, while about 1/4 are owned by a partnership or are incorporated
• Slightly more than 1/3 of parks are smaller than 15 acres, and slightly less than 1/3 are 45 acres or larger. 2/3 of parks have less than 10 acres available for additional development
• 84% of parks have improved infrastructure or amenities in the last 5 years
• RV sales are the best they've ever been and have demonstrated sustained growth
• New RV Parks are needed to keep up with the demand. Parks within 2hrs of major cities are in extremely high demand
• 61% of US households camp occasionally, up from 58% a few years ago
• Last year, 37 million households went camping at least once, of those, 14 million camped 3 or more times.
RV Park Connection together with Sotheby's International Realty, the foremost real estate marketing company in the world, combine resources to offer an unparalleled selection of services to clients in the RV park and campground industry.
• Exit Strategy Planning – the best way to know what to buy is to know where you're headed. learn when & how your capital will be returned
• Investment Evaluation – identify a park based on a pre-established set of parameters and criteria. comfortably rely on our valuation of any asset in this niche
• Establish Financial Needs – explore what you and your teams strengths and weaknesses are for streamlining the application/closing process and/or partnership process
• Capital Acquisition – our expanded network gains us access to private capital, our dominance in the private sector results in substantial capital seeking larger investment vehicles. this results in best possible terms for acquisition, re-financing, or re-positioning
• Investor Pooling – pairing investors and preferred investors for reducing upfront capital requirements, creating ease-of-entry, and minimizing risk factors
• Due-Diligence Support – allows for buyers to make informed purchasing decisions
• Pre-Feasibility Studies – a first step in project evaluation
• Feasibility Studies – in-depth development & planning analysis upon which financial institutions and investors rely
• Site & Market Evaluations – determining best business model  via site assessment within metropolitan statistical areas
• Site Planning, Layout & Design – master planning for new park development, re-positioning, and re-design
• Value-Add Services – we'll work with you to tap in to unique and desirable revenue streams you may have overlooked
• RV Resort Condominium Conversion – developing your plan to convert existing parks to a full or partial ownership model
• Initial Valuation – we deliver the current market value (not future value) of the park(s). the first step for us in evaluating any property to ascertain realistic value
• Property Valuation Modeling – provides buyers with a deeper understanding of the nature of their asset they are acquiring, and its prospect for future profitability
• Potential Value-Add Services – identifying the strengths and weaknesses of current amenities as well as scoping out possibilities for creating new amenities, adding additional income streams, and boosting overall revenues
• Efficiency Review – understand the property's characteristics and amenities as well as the current market conditions in order to identify areas of improvement and optimization
• Purchase Financing – get our clients the best possible terms for acquisition and/or refinancing

• Operational Audits – examine all aspects of your business; identifying areas of improvement, increased capitalization, and capturing current trends in hospitality, RVing and camping
• Operations Assistance – streamline procedures, improving systems from customer service and guest services to reservations & front desk management leading to improved guest satisfaction
• Revenue Management – maximization of each site & rental. increase revenues with yield management
• Human resources & Key Person Recruitment – personnel management as well as training standards & implementation
• Value-Add Propositions – identify and implement unique and untapped opportunities within your park to increase revenues and grow customer base.
Market Analysis – identifying your core demogrpahic and create segmented yet cohesive marketing plans of action in accordance with industry trends and patterns
• Marketing, Advertising & Sales – develop a plan that produces measurable results with today's campers. create a stunning online presence taking advantage of organic, in-organic, and direct marketing techniques
• Booking & Reservation Systems – cutting-edge online booking and reservation platforms that interconnect with your website & marketing to increase customer interactivity, improve guest relations, ensure return visits, and frequent reviews
• Reservation Management – allows for automated and semi-automated drip-mail campaigns for offering guests/future guests seasonal & event specials, promotions, reminders, and correspondence
• Business Renewal – a needed element when generational ownership takes place or park is acquired by new owner
• Revenue Growth Analysis – successfully guide new owner towards annual revenue growth of 10-20%. allows owners of out-dated parks bring park to modern standards as per consumer demand
• Strategic Planning – 3, 5 and 10 year plans. discovering & implementing the most efficient & effective ways to plan for future growth
• Financial Planning – preparing for sale, family transitions, employee stock option plans, retirement & health plans, and long-term care
• Preparing Your Property For Sale or Transition – encompasses marketing, brokerage services, and related pre-sale services
"A knowledgeable client, armed with sound market data and detailed asset class information, is more formidable, and is usually more effective, in m
aking solid property decisions."
The strength of an internationally renowned brand behind you
The power of a global brand and the vast network of individuals within is ready to serve you for all your RV park & campground acquisition, brokerage & consulting needs and desires.
"We gladly co-broke with like minded brokers."

Andrew Bers

Broker-Associate